24/7 Phone Services
+91 0484 4014424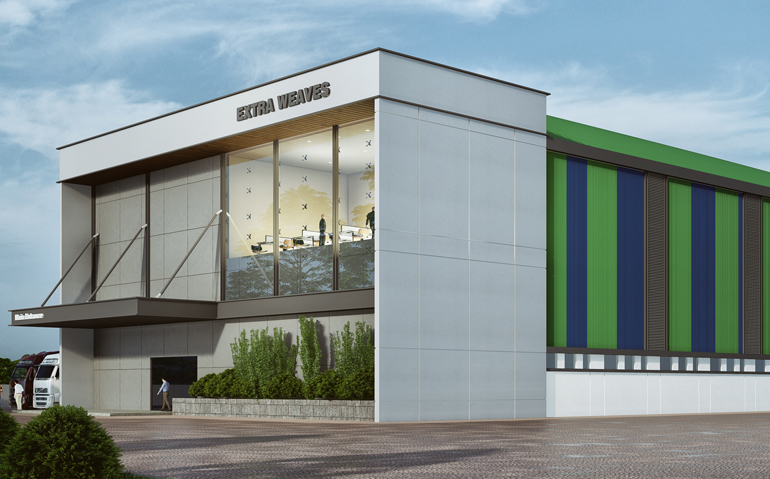 FACTORY AND WAREHOUSE FOR EXTRA WEAVES : INDUSTRIAL ARCHITECTURE
Extraweave Pvt Ltd. (EWPL)a family run business established in the year 2000, Alapuzha approached our firm to do the design for their state of the art Warehouse and Process plant, an integrated state of the art manufacturing facility with spinning equipment.
The design called for an Innovative model of design to integrate huge machinery and stocking .Combination of Steel and RCC column free design to allow stacking ,movement and production was envisaged .
Conceptualizing an innovative design, taking on a challenging project, working on a cost-effective plan and chasing a short deadline, we are on course for successful completion.